Statistics show that the issuance of commercial licenses in the UAE exceeded one million by the end of April 2023, according to the National Economic Register data.
Individual companies had the largest share of these statistics, with the issuance of 366.6 commercial licenses, representing 36% of the total licenses issued.
The number of registered licenses in the UAE also increased by 1.5% – 15,000 licenses within just two months, with an average of 250 licenses per day, according to the legal form.
Reasons for the Increase in Issuing Commercial Licenses
The UAE economy enjoys a high status among global economies, as the government constantly strives to increase opportunities for investors, provide the appropriate infrastructure for business establishment, and initiate initiatives to attract investments from around the world.
In addition to the excessive focus on technological and technical fields in the UAE, which makes it one of the most developed cities, this provides investors with many opportunities to reduce pressure on human resources and improve work efficiency.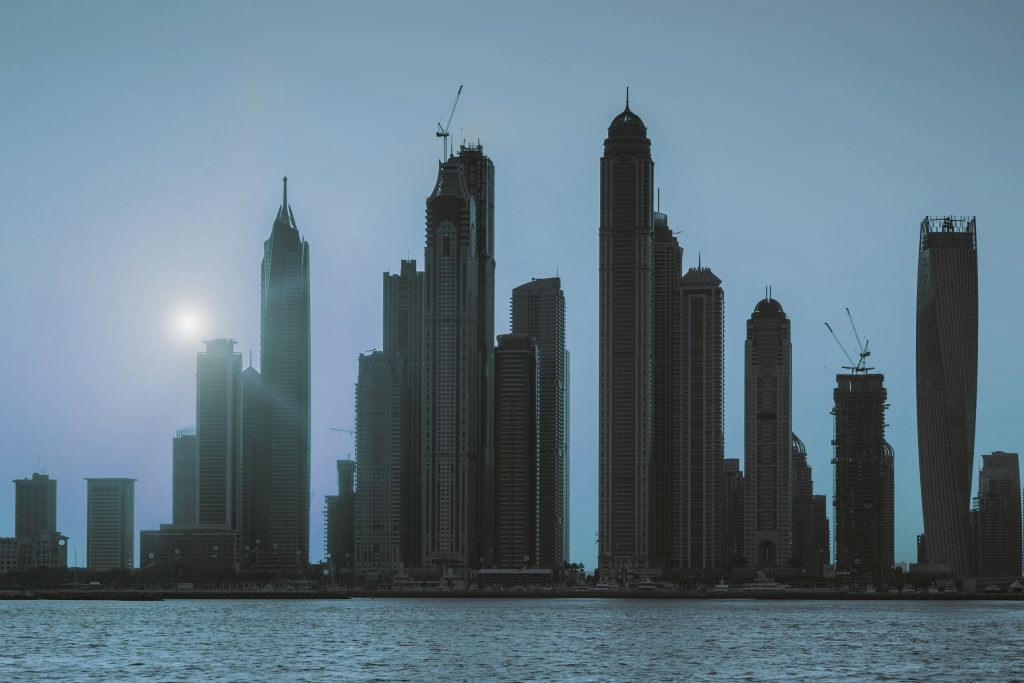 453,000 commercial licenses issued in Dubai
Dubai took first place in issuing commercial licenses, where commercial licenses reached:
Dubai: 453,000 licenses.
Abu Dhabi: 196,200 licenses.
Sharjah: 97,500 licenses.
Ajman: 52,000 licenses.
Ras Al Khaimah: 19,300 licenses.
Fujairah: 13,100 licenses.
Dibba Al-Fujairah: 5,800 commercial licenses.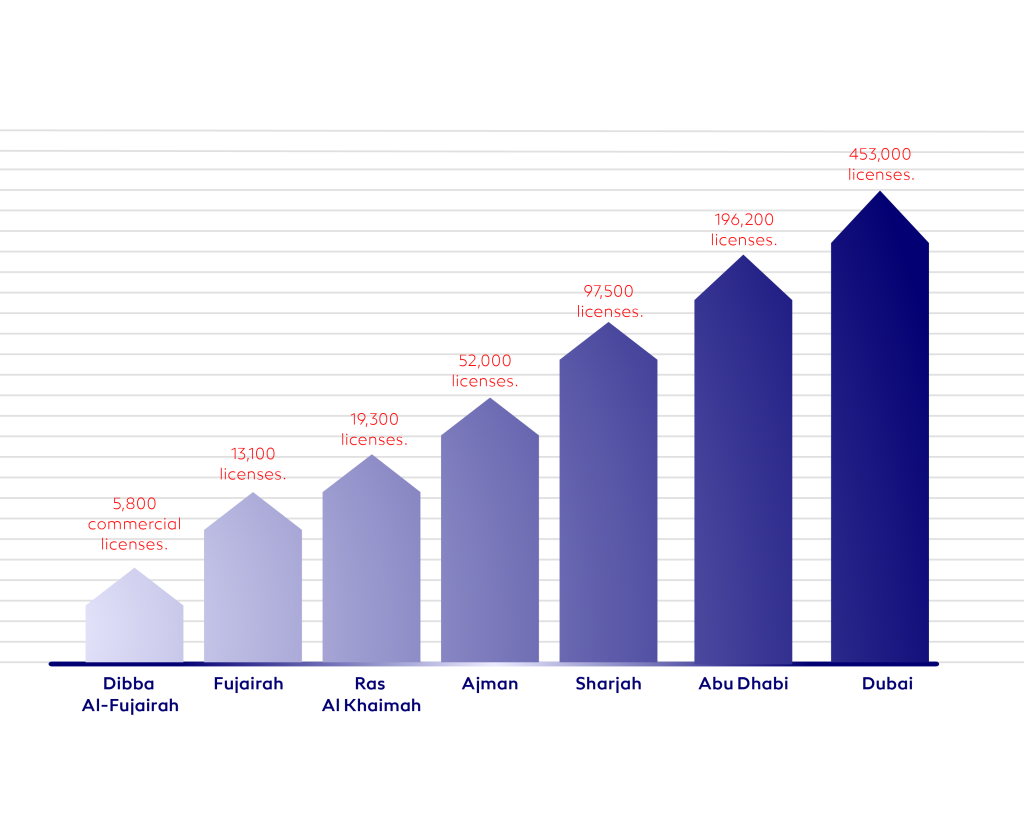 The percentage by legal form
By the end of April 2023,
individual establishments accounted for the largest share of the total number of registered licenses in the UAE, reaching a share of 36%, or 366,660 commercial licenses.
Limited liability activities came in second place with a share of 32% and a total of 322,000 licenses.
Local branch companies came in third with a share of 1.6% and a total of 16,300 licenses.
Individual companies followed with a share of 0.8%, or 8,630 licenses
branches of companies from other Emirates accounted for a share of 0.5%, or 4,964 licenses.
The number of licenses for establishments in free zones was 4,514, or 0.44% of the total registered licenses.
Professional business companies came in eighth place with a share of 0.3% and a total of 3,018 licenses.
while simple recommendation companies accounted for a share of 0.15% and a total of 1,518 licenses.
Branches of Gulf companies had 630 commercial licenses, or a share of 0.06%.
while foreign company branches had 618 commercial licenses, or a share of 0.06%.
Finally, the number of free zone branches was 24 licenses.
AHG is a leading regional auditing and legal accounting firm present in the Gulf Cooperation Council and North Africa. Since 2014, AHG has helped businesses operating in the United Arab Emirates achieve maximum success. We are fully prepared to assist your business in the UAE through a team of trained tax experts to prepare your business for corporate tax in the UAE.
AHG-Dubai serves a wide range of multinational clients and companies. This comes in light of the company's strategy to focus on two core pillars: geographical expansion in border markets and leading a positive community culture. By combining our strengths and experiences in the region, we provide our clients with the best services in their category designed to maximize their investment goals in a fast-changing environment